Quality Management
Quality Control Procedure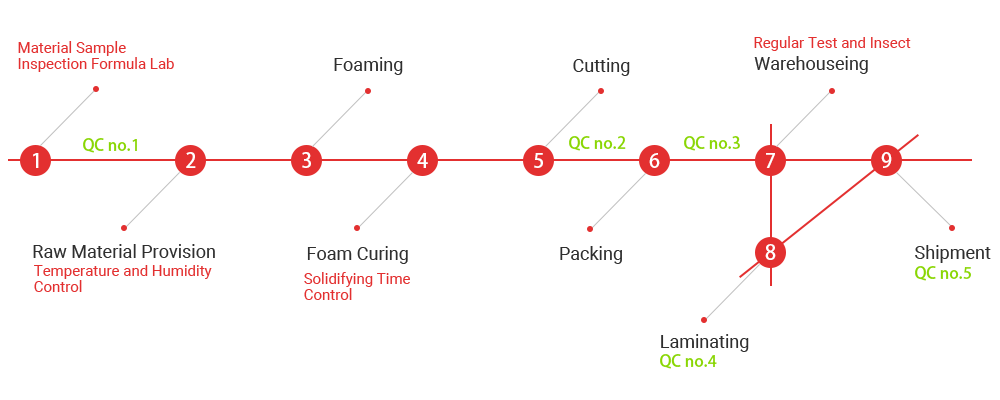 Quality checks all incoming materials under the standard procedure, including kraft paper, PE bag, core, blade, fabric, and TC fabric tested and inspected.
Inspection methods: visual, measurement, trial.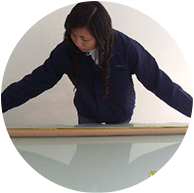 Visual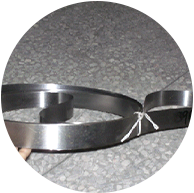 Measurement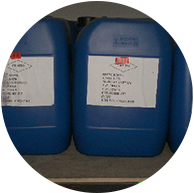 Trial
Foamed-semifinished product
1
Rest the newly foamed slab for 24 hours.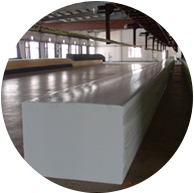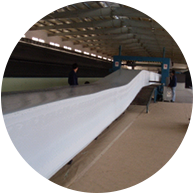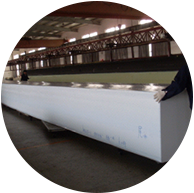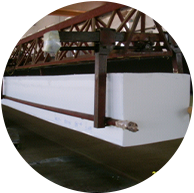 2
Semi-finished inspection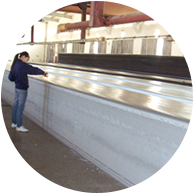 Appearance, length inspection.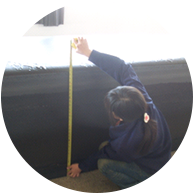 Measure the height of the front, middle and rear end of the foam slab.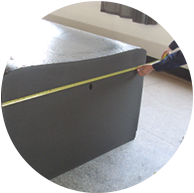 Measure the width of the top, middle, and bottom.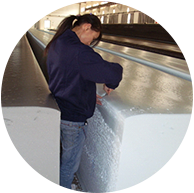 The light-colored anti-yellowing foam should be cut at the same places around 2 yards at the front and rear end. And take those pieces for testing
Inspection during cutting
(appearance inspection, measurement, and testing)
Sampling test
Each slab should be tested from front, middle, and rear end, middle-middle and middle- bottom.
Shipment inspection: inspection and confirmation for foam shipments
1
Use a needle detector to check for iron or metal.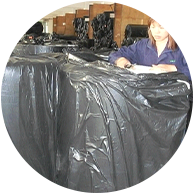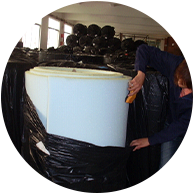 2
According to the customer's request, the inspection will be carried out again. The inspection items include foam appearance, width, thickness, yellowing, quantity, label, packaging, etc.